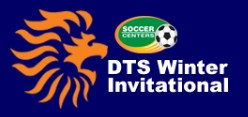 *CLICK THE LOGO FOR DTS WINTER INVITATIONAL TOURNAMENT DETAILS!

Soccer Centers hosts 5v5 tournaments for boys & girls teams birth years 2013-2006 (U8-U15)
5v5 tournament games are fast paced; players will need to use their technical ability in 1v1 situations in order to get goal scoring opportunities. This tournament will help players work on their transition game from offense to defense & from defense to offense!
| Age Group | Dates | Time | Location | Cost | Register |
| --- | --- | --- | --- | --- | --- |
| 5v5 Tournaments will be offered again in the Winter 2021-22 season! Check back soon for details. | | | | | |
5v5:
Tournament will be played 5v5 (4 players + a Goalie) on a 95ft. by 80ft. indoor turf field. There are 3X17 minute games guaranteed with a possible final. Each team can roster a maximum of 8 players.
All tournament winners will receive a t-shirt.
Ref fees are included in tournament price.
*All tournament schedules will be NOT be posted online. All teams will be notified of their schedule by email or phone & you will be assigned a 3-4 hour time frame as we get closer to the tournament date. Players will not have to be at Soccer Centers all day.
For more information or any questions you can contact our Leagues & Tournaments manager: lt@soccercenters.com or 732-748-4625 ext. 19
*Click the button below to to be notified by email about upcoming DTS programs & special offers.