Kick It 3v3 Tournament Qualifier 
at Soccer Centers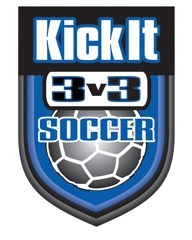 *Finalists qualify to participate in the world championships at ESPN Disney.


Roster: 6 players max per team
Games: 3 Games Guaranteed + Possible Semi-Final + Possible Final
*Ref fees included tournament price.
To check which age group your team qualifies for please, CLICK HERE.
If your bracket is closed out please contact Jordi Meijer at jordi@soccercenters.com for registration options.